Block Scheduling
Blossom offers four different program options to best accommodate the varying needs of the children we support. The fun schedules below are set in place to provide the most consistent and highest quality of service delivery. Placement within all the programs is subject to clinical recommendations by the ABA Case Supervisor during the initial assessment and every 6 months!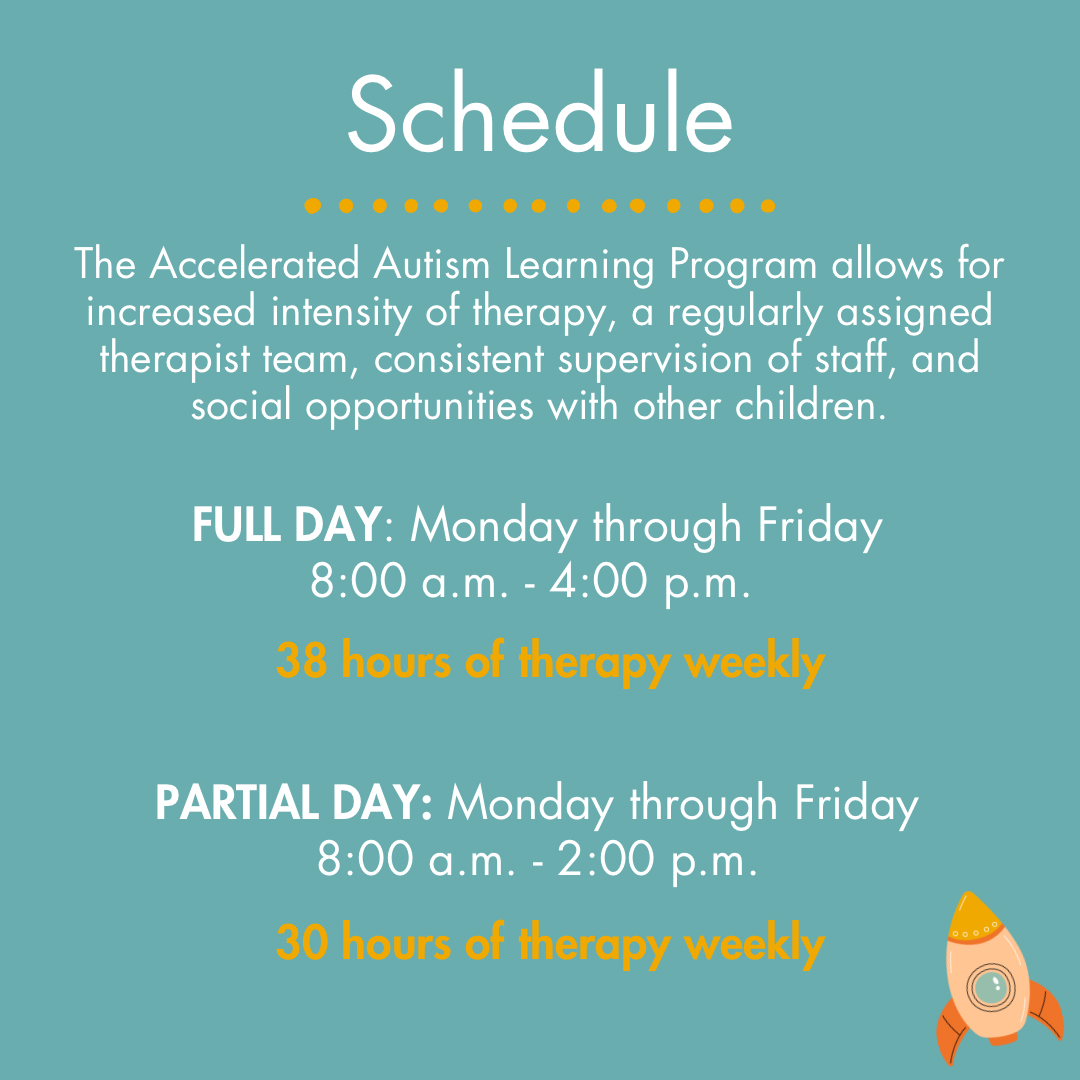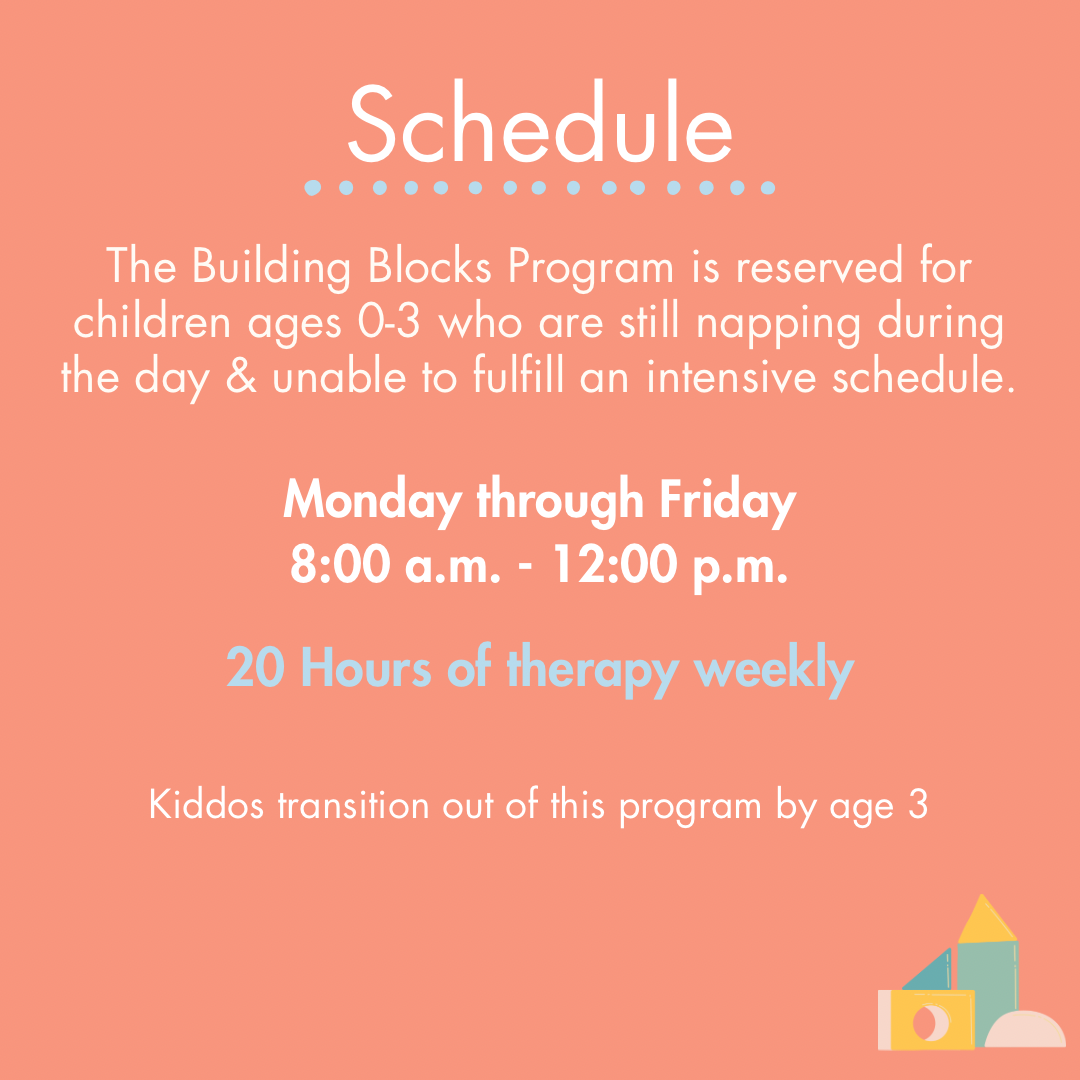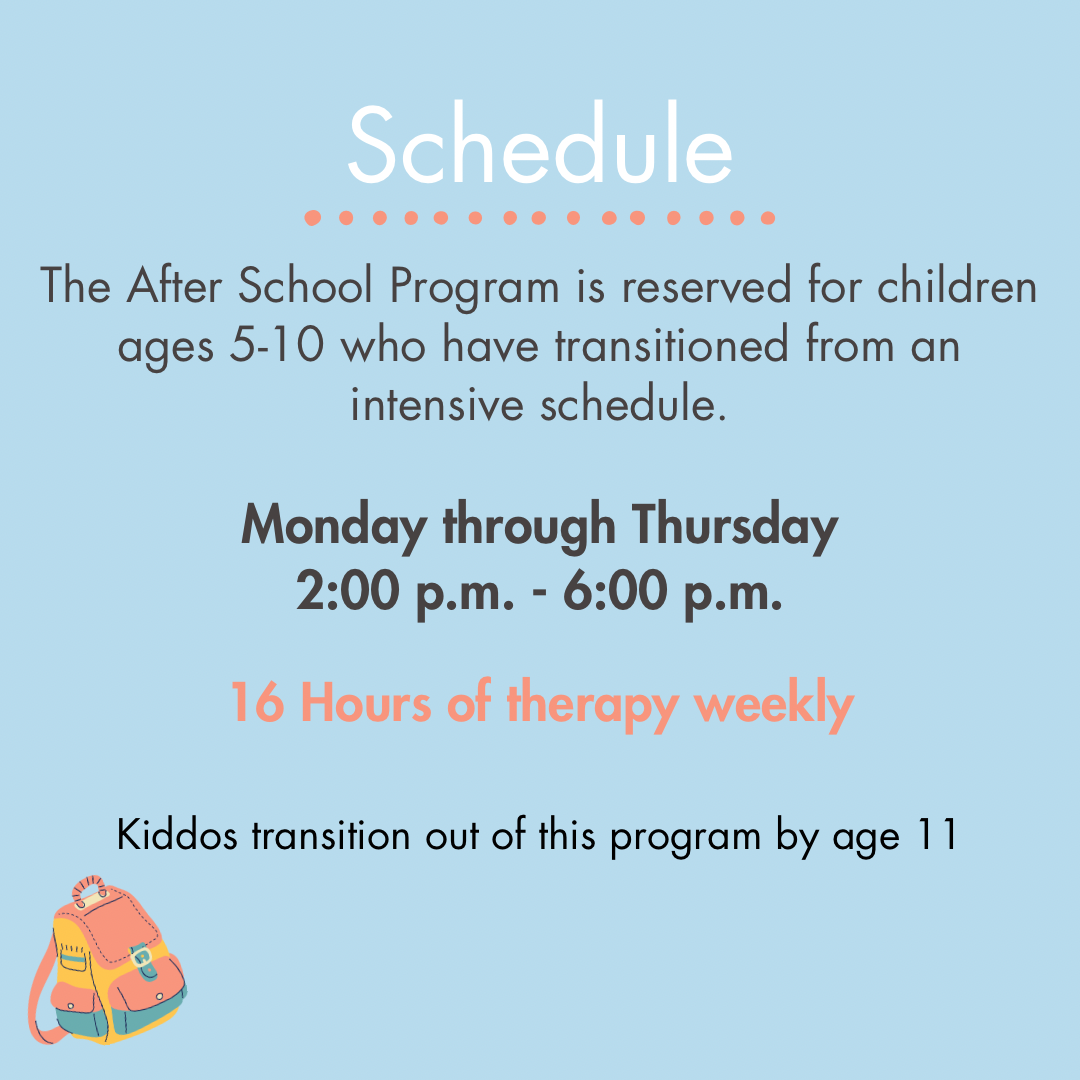 Hover over images for more details!

Intensive Hours Available!
Part-time to Full-time programs available: Immediate Openings